Local mountains
Taken in Pitt Meadows (near where I grew up), BC, Canada - in January 2010.
Golden Ears, my local mountains in BC. Always overshadowing our view - on a cloudless day! - and beautiful whether in winter or summer.
The winding path
Taken in Kanaka Creek Riverfront Park, Maple Ridge, BC, Canada - in January 2010.
One of my favourite walks, along the Kanaka Creek / Fraser River area in Maple Ridge. This was a cool misty winter day. I love the autumnal colours and the hint of mist in the background, with the reflection of the bench in the water in the foreground.
Local view
Taken in Pitt Meadows, BC, Canada, with the local mountains in the background - December 2009.

This is one of my favourite views from 'home' (Canada). Pitt Meadows has an extensive dike system with streams and small ponds dotted about. When the weather is clear, you can get some spectacular views of the local mountains.
Nature's wonder
Taken at Cascade Falls, BC, Canada in June 2018.
There are so many wonderful parks around the Lower Mainland and Fraser Valley in BC. This is just one of them - a small park with a wonderful little waterfall.
Sailing to the Sails
Taken in Vancouver, BC, Canada in June 2018.
The evening sun was just hitting the Sails in Downtown Vancouver. From North Vancouver and Lonsdale Quay, I watched the hovercraft sail across Burrard Inlet ferrying passengers from one side to the other. What a way to enjoy public transport.
What can you see?
Taken at Empire State Building, New York - in June 2011.
On a short business trip to New York, I managed to sneak in a visit to the Empire State Building. Growing up in North America, I can't say that I was that enamoured with New York. Just seemed like a bigger, smellier, less pretty version of Vancouver. But the view from the Empire State building definitely gave you a sense of The Big Apple!
A piece of American history
Taken on a boat!, in San Francisco Bay, California - in August 2008.
I took a little trip down to San Fran on a visit back to Vancouver in summer 2008. My favourite part of the trip was a boat ride around the Bay, going under Golden Gate bridge and visiting Alcatraz. For a young city (compared to the UK and Europe), San Francisco has quite a bit of history.
The boat ride was incredibly windy but we managed to escape the fog and had a great afternoon looking at all the sites from the water - the best way to see a city, in my opinion.
Iconic bridge
Taken in San Fransisco in August 2008.
The Golden Gate Bridge is one of those iconic images of San Fransisco. It was great fun driving over the bridge in an open double-decker bus. I snapped this photo on the 'other side of the bridge' before we headed back into the city.
Strolling back in time
Taken in San Francisco in August 2008.
I was strolling along one of the paths by the Bay and a horse drawn carriage came into view. Making the photo black and white really made it feel like stepping back in time to when promenading was all the rage.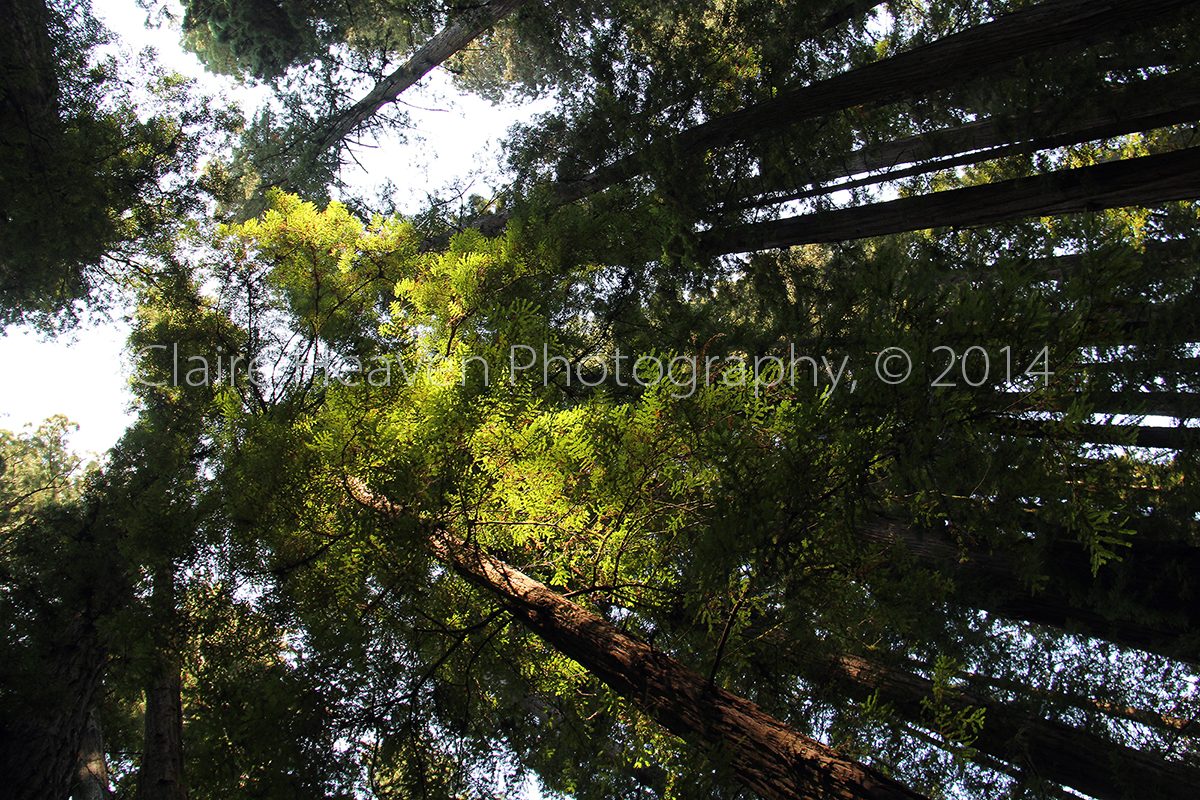 Redwoods
Taken in northern California in August 2014.
These beautiful Redwood trees are truly spectacular. But it's very hard to photograph them! I found myself constantly looking up. This is one of my photographs where the sunlight managed to filter through the treetops.
North America